Out of this world...
Into an adventure! Whether it's outer space or around the neighborhood, your pup is probably ready, sitting by the door.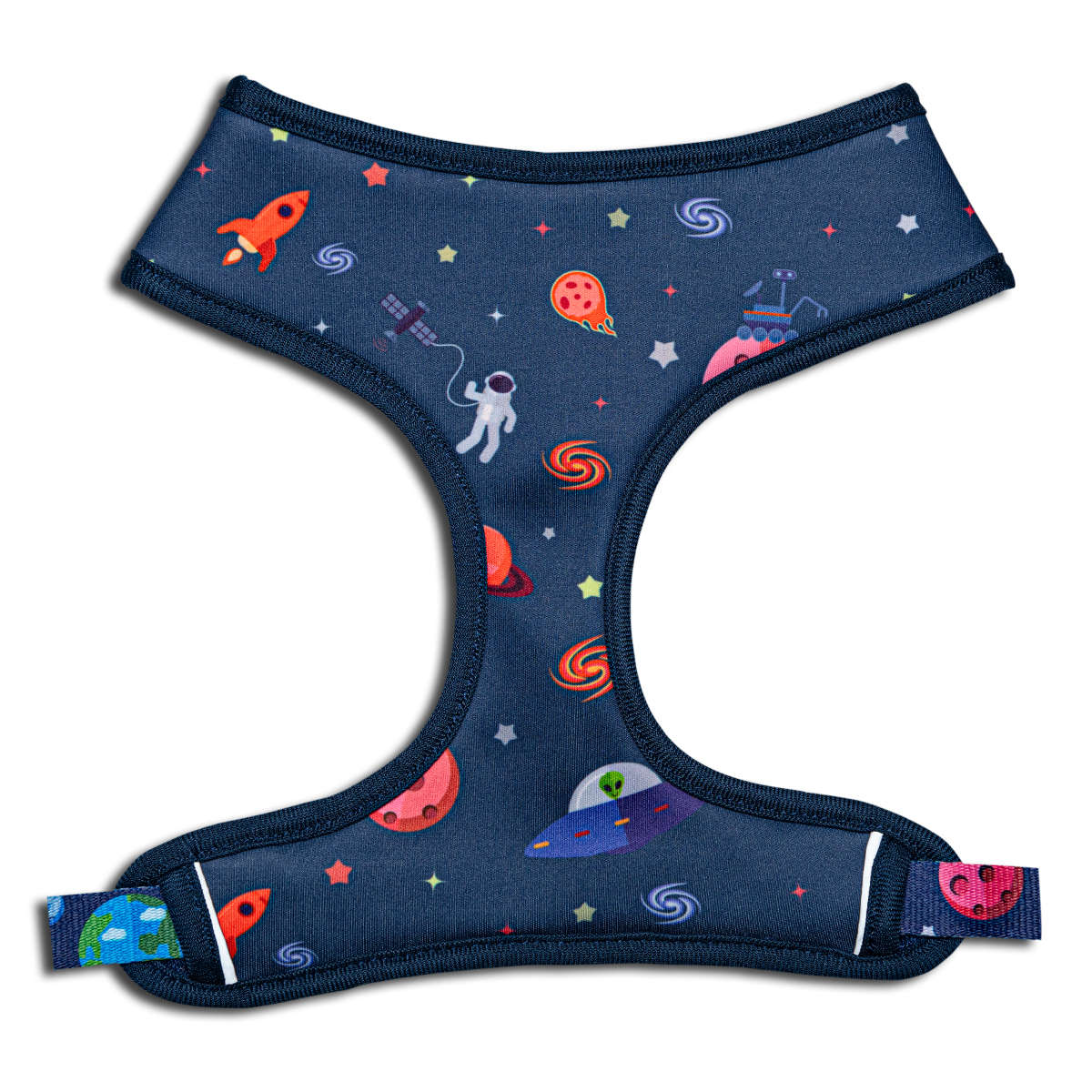 Approved by NASA
No, not really actually. We'd imagine a space dog would wear this harness while exploring the stars though.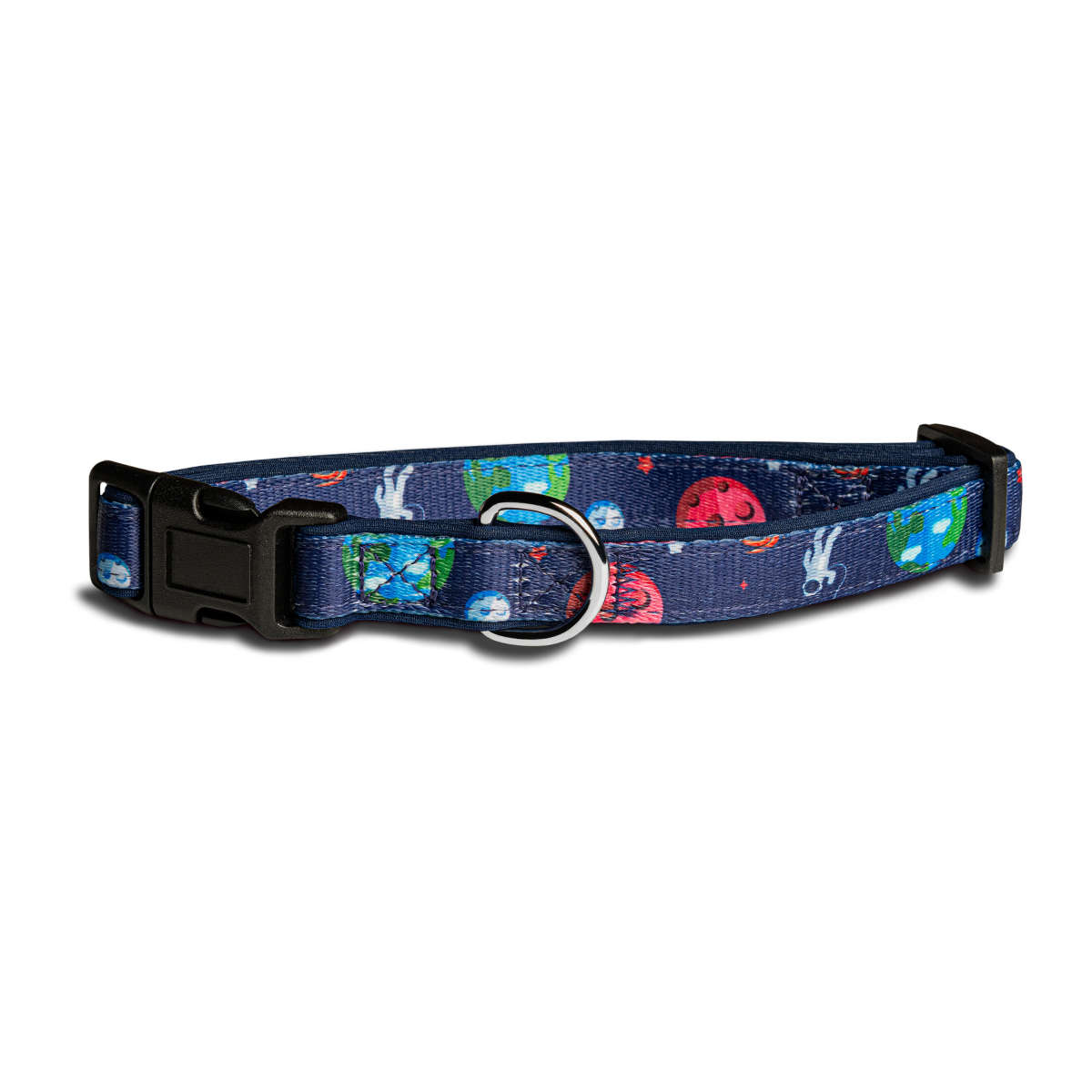 Colors will pop, won't fade
Lively colors and vivid ink holds up in all atmospheres. Too much moon-dust? Add to your laundry or a quick handwash to bring back that freshness.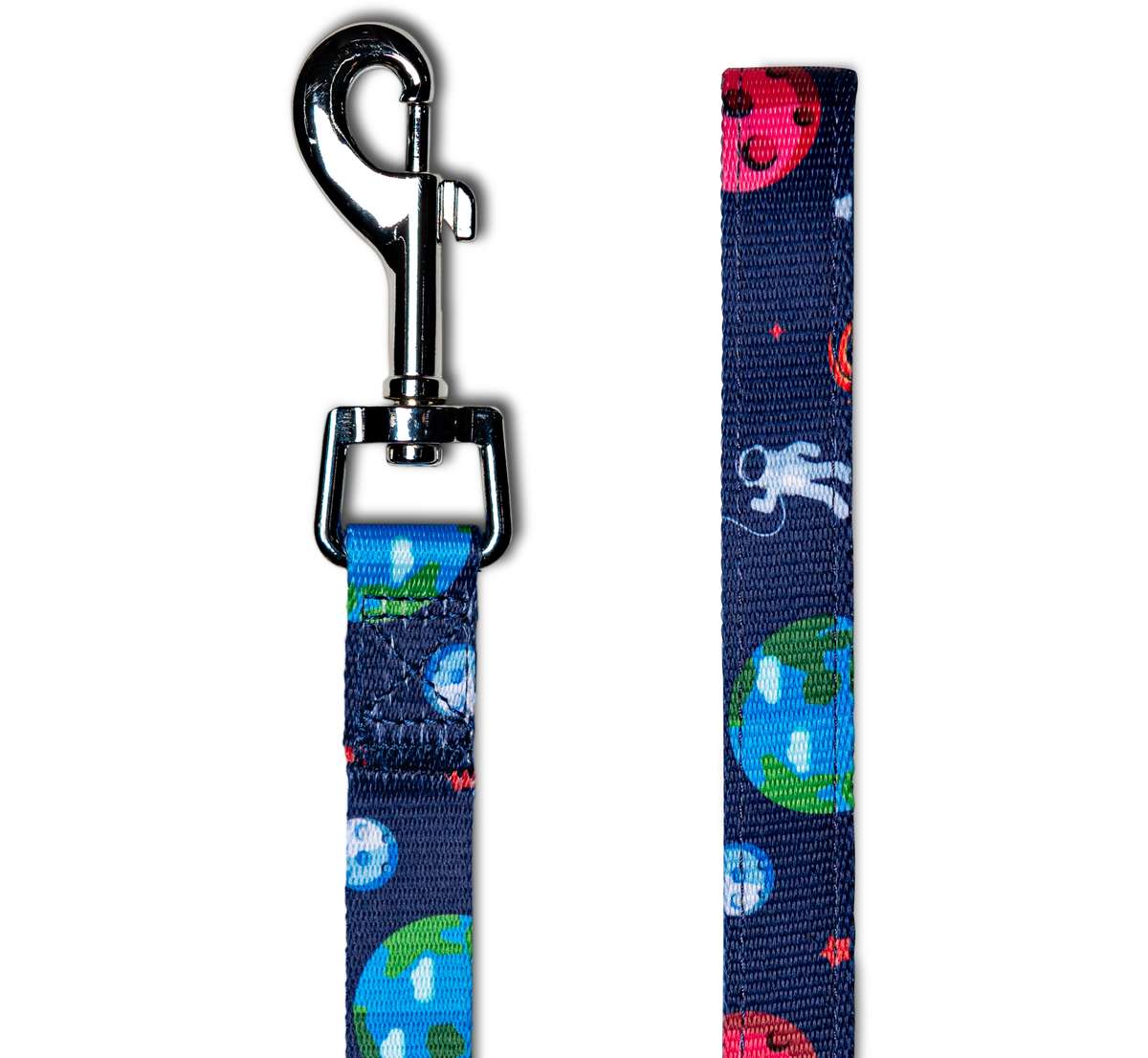 Space Ship Strong
Tight and snug for space walks, or a looser fit for chunkier explorers. Quick clips allow for fast on and off before you head out onto your next mission. Metal D-Ring won't let go.