Leashes & Collars to Last a Lifetime.
Sturdy and Durable Swivel Eye Clips
Heavy duty and strong clips support all dog weights. Easy pull and release to clip onto your favorite collar, leash or harness.
The Perfect Leash
6 feet of woven fabric snaps to harnesses quickly, topped with a comfort handle that's easy on your hands for a nice grip. Finished in your pups favorite print, of course.
Safe & Secure
Adjustable collars pull tight and snug, or a little looser for your chubby buddy. Quick clips allow for fast on and off before you head out the door.
Strong D-Ring ensures a strong hold.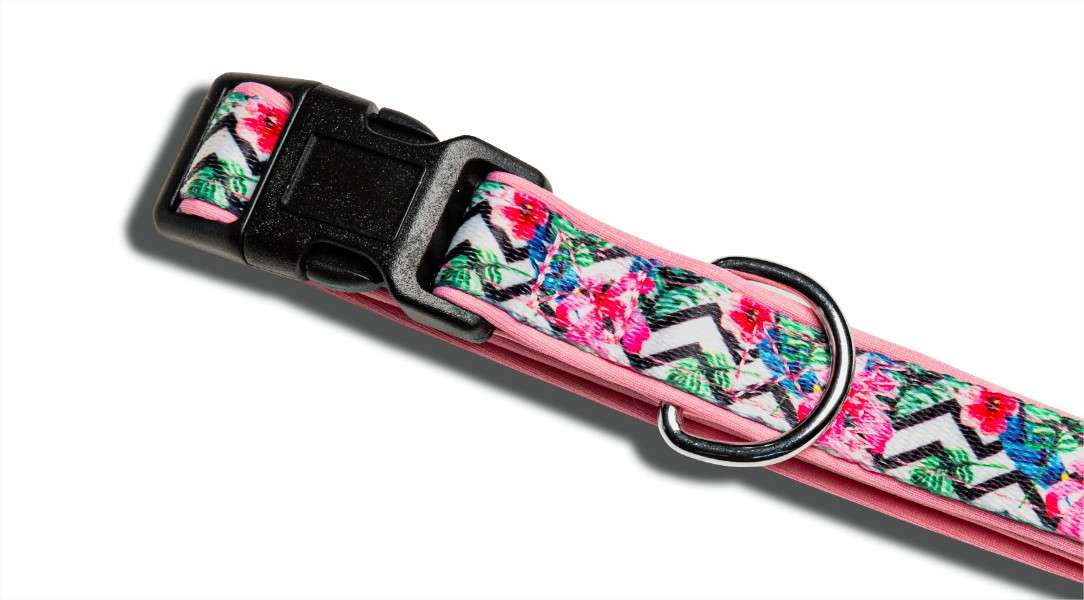 Vibrant & Fresh
High quality screened ink last walk after walk. These lively colors keep their pop.